Hey everyone!! We are both so excited about today's post, for those of you who don't know, tonight is the 2017 Victoria's Secret Fashion Show!!! Every single year we have a tradition where we get together in our matching VS pjs and have a girls night in while watching the fashion show! Our night always consists of pampering ourselves with our most favourite skincare products, eating some treats (usually consisting of popcorn, doughnuts, and/or cookies lol), and of course wearing our festive pjs! This year we're a little sad Kendall and Gigi will not be walking the show (they're our favourites, we like to pretend we are them lol), however super excited to see Bella and Candice's big return! We'll be sharing some of our holy grail skincare products that give us the VS angel "glow". These are products that are both perfect for a pampering night or to be used on a regular basis!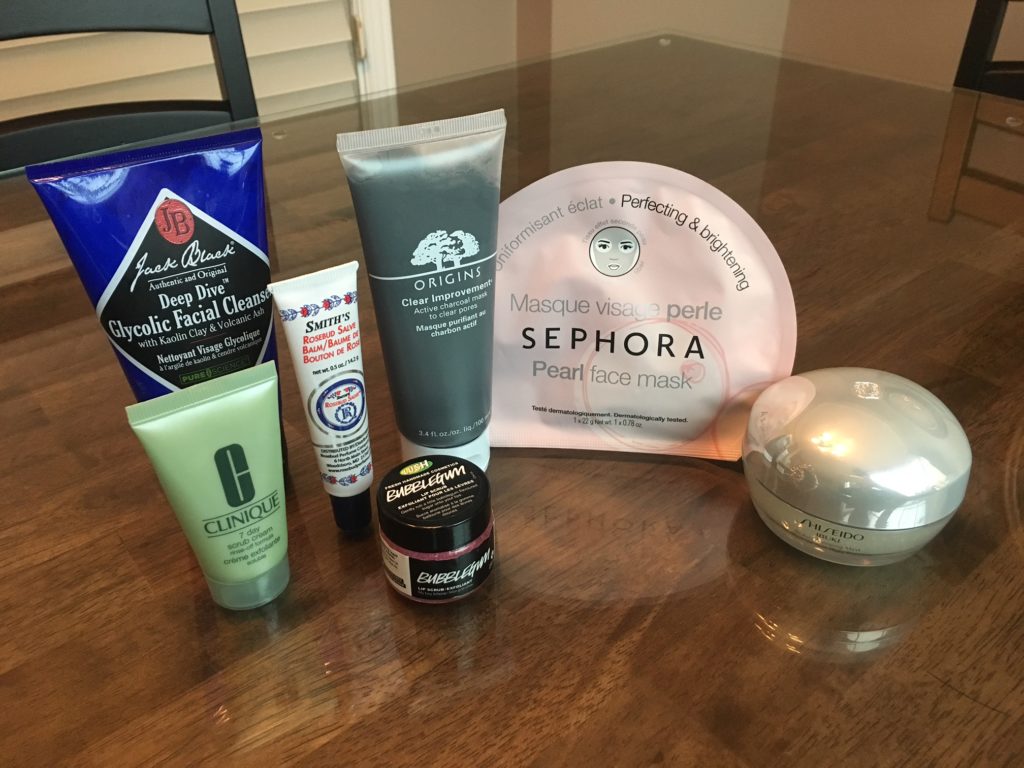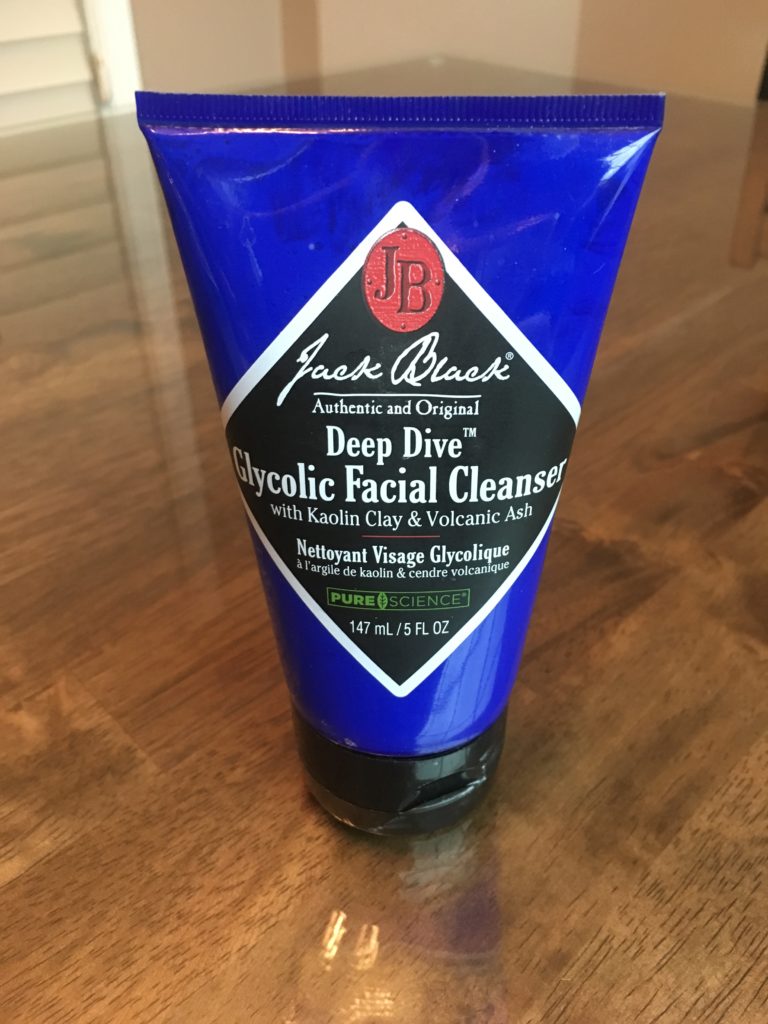 Jack Black Deep Dive Glycolic Facial Cleanser
Okay, this is literally hands down one of the best products we've ever used!!! We both discovered it when we got it as a sample with a Sephora purchase and the craziest part is that it's actually for men (who would've ever known lol)! The great thing about this product is that it doubles as both a facial cleanser and charcoal clay mask depending on how you apply it! It's works really well for clearing out pores and riding your skin of its impurities but also works as an overall cleanser that always leaves your skin feeling soft without drying it out. Not to mention, it's safe for sensitive skin, fragrance and paraben free, and an amazing price!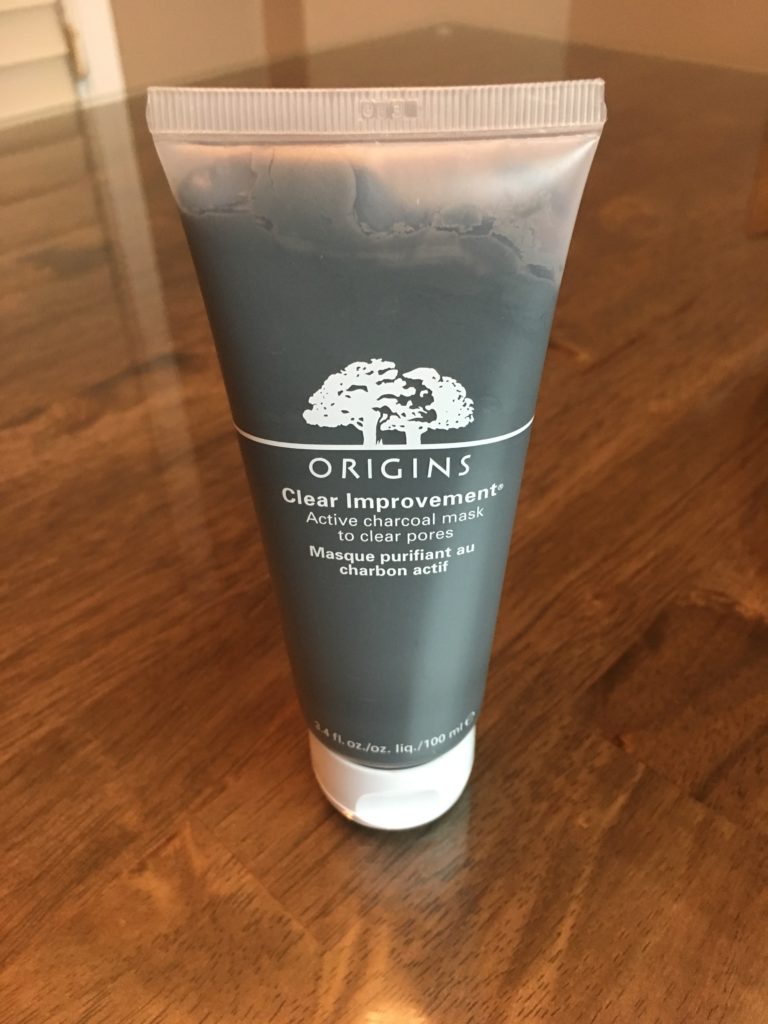 Origins Clear Improvements Active Charcoal Mask
This is also another fav face mask of ours! This is strictly a charcoal mask that works really well for acne prone skin and does a super deep clean. It basically purifies your skin, extracting oil and dirt from your pores. It also helps to reduce oiliness, so if you're someone with dry skin you might want to be a little more cautious when trying this out, or any clay based masks! Also, it is suggested to use this mask about 1-2 times a week just because of the nature of the product. This is also paraben, sulfate, and phthalate free which is always a plus however it's a little more expensive, but worth every penny!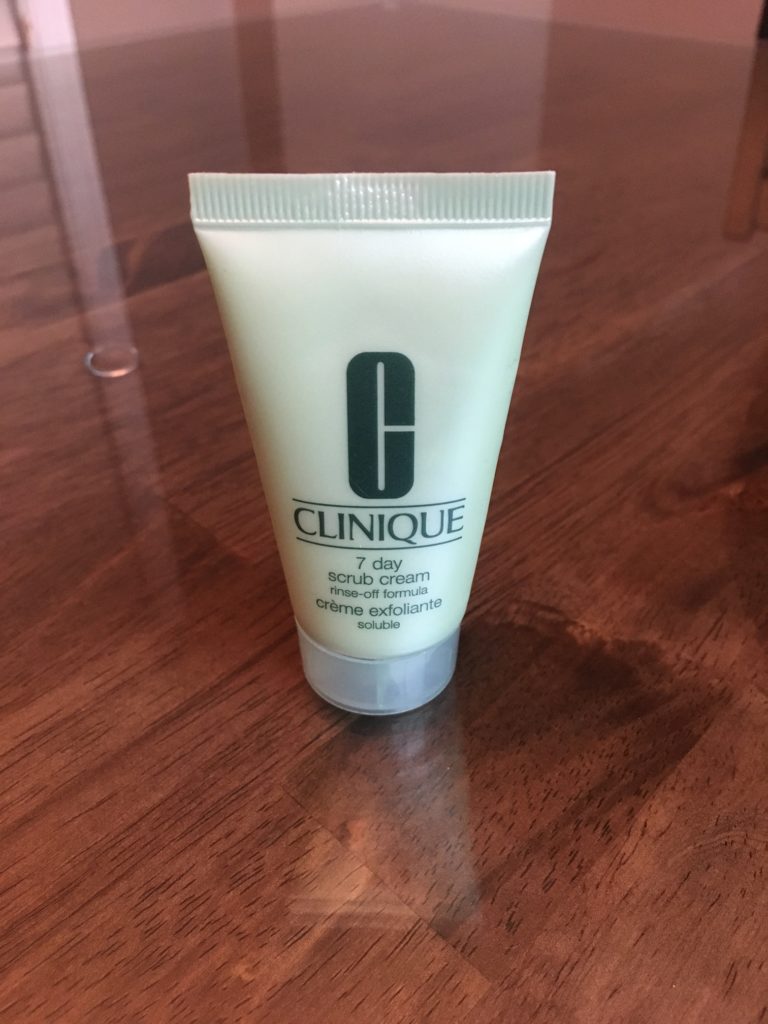 This is the perfect exfoliating product for both combination and oily skin. It is a water based scrub for oiliness, cleaning pores and helps with both acne and blemishes. You simply just squeeze a small amount into your finger tips and run a small amount of water over top and simply rub it in circular motions all over your face. This removes any dryness or flakes, unclogs your pores, and over all improves and refreshes your completion. This is a very simple product but makes all the difference in your skin care routine. This can be used on a regular basis, just before face masks, or whenever you feel your skin needs to be refreshed and cleared!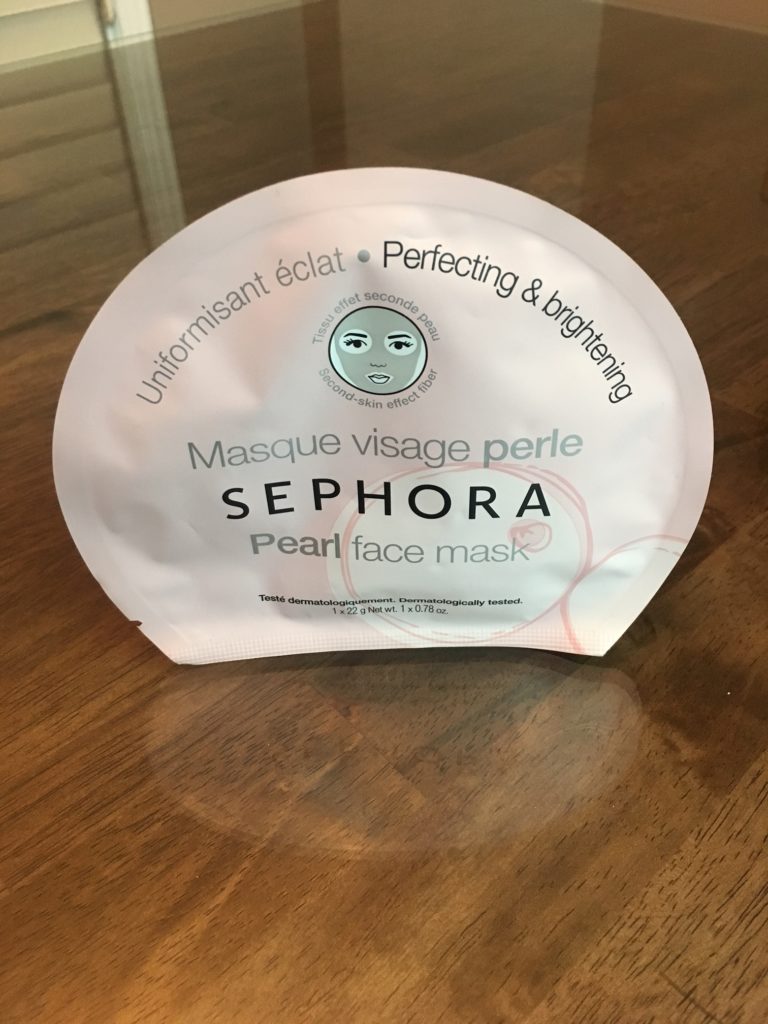 Sheet masks are always so much fun to do and also provide so many great and different benefits as opposed to leave on masks! The mask pictured is the Sephora brand pearl mask designed for perfecting and brightening your skin! All of the Sephora sheet masks are so nice, inexpensive, and truly have a mask to fit the needs and wants of everyone! Typically we use sheet masks to help hydrate, refresh, and bring life back into our skin! They're great to use on their own or to pair up with a leave on mask to achieve the benefits from both creating a flawless overall complexion!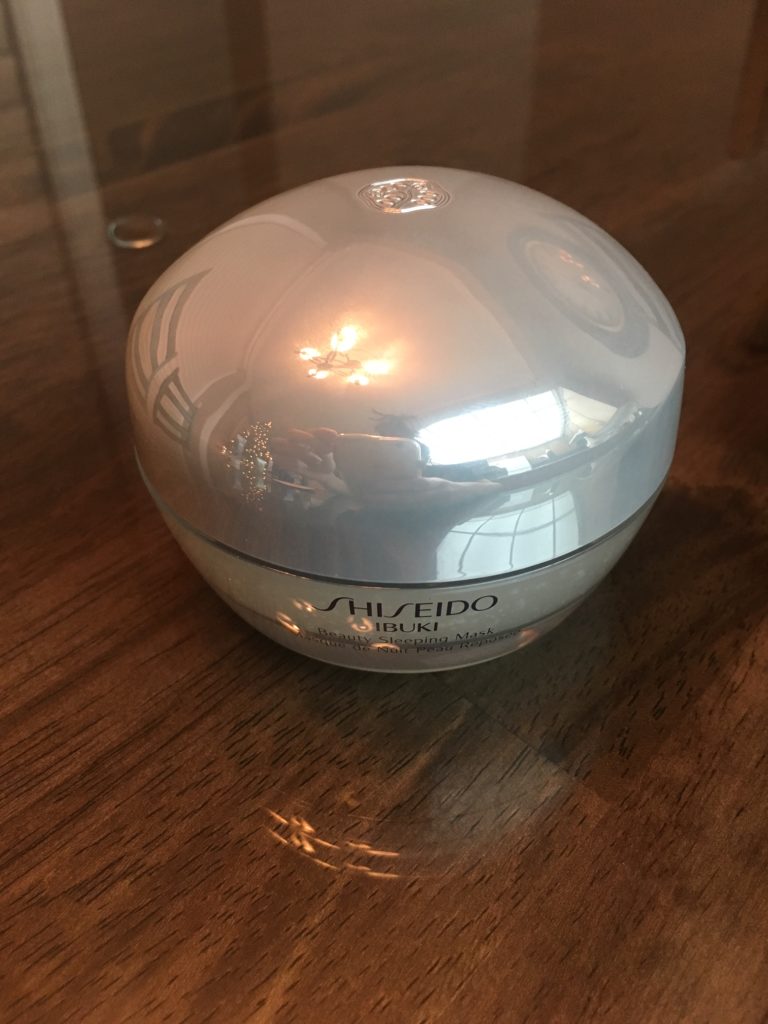 Shiseido Ibuki Beauty Sleeping Mask
This product is honestly one of the few products that truly lives up to its description, claims, and all the hype. This is an overnight gel mask you apply after you've washed and moisturized your face. The products propose is to improve your skins dryness, dullness, texture, and even out your skin tone… it truly does it all and more! If you're someone who doesn't like the feeling of thick, slimy or greasy products on your skin, especially over night, this honestly isn't as bad as it sounds – you'll forget it's even on! If you're someone who does not like strongly scented products, especially on your face, you will be perfectly fine using this as the sent is so subtle and won't bother you at all! It doesn't matter if you've slept for 1 hour or 10 hours, you'll wake up looking well rested, hydrated, dewy and glowy! This is 100% worth the price, a little goes a long way and will last for quite a while!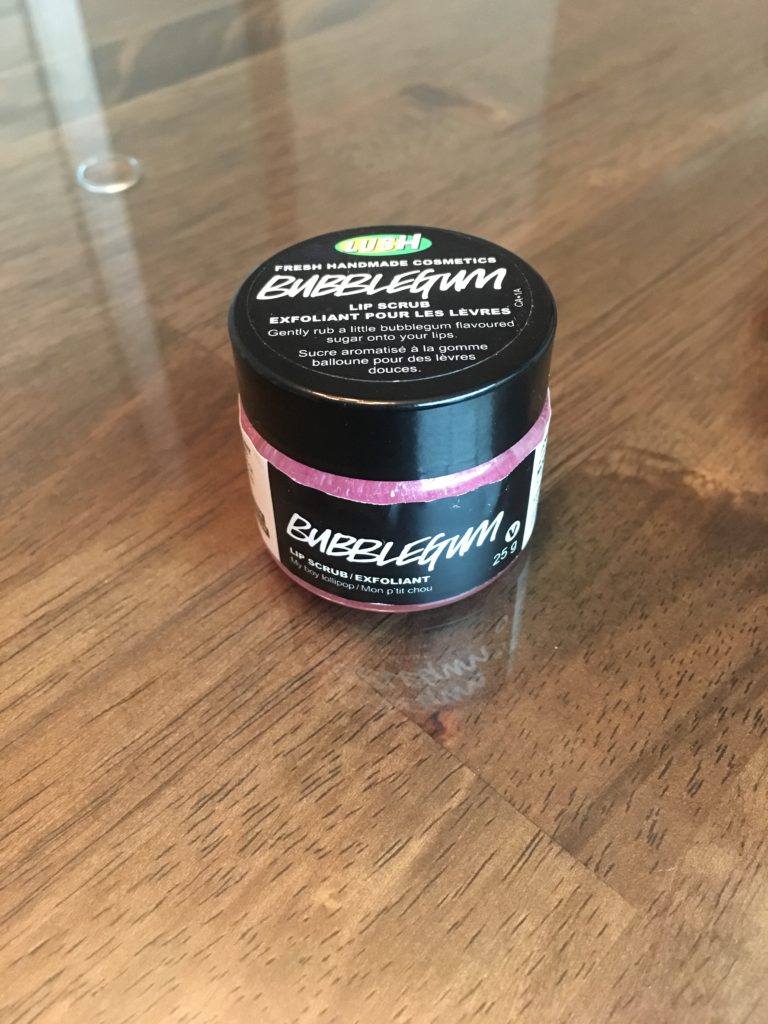 This is a perfect scrub to use daily or right before you want to apply lip products, especially ones with a more matte finish (like a liquid lipstick).  It's really good at exfoliating dead and dry skin on your lips and comes in yummy scents and flavours!  It's also all natural and organic…. so if you really wanted to you could eat it as a snack (lol just kidding)!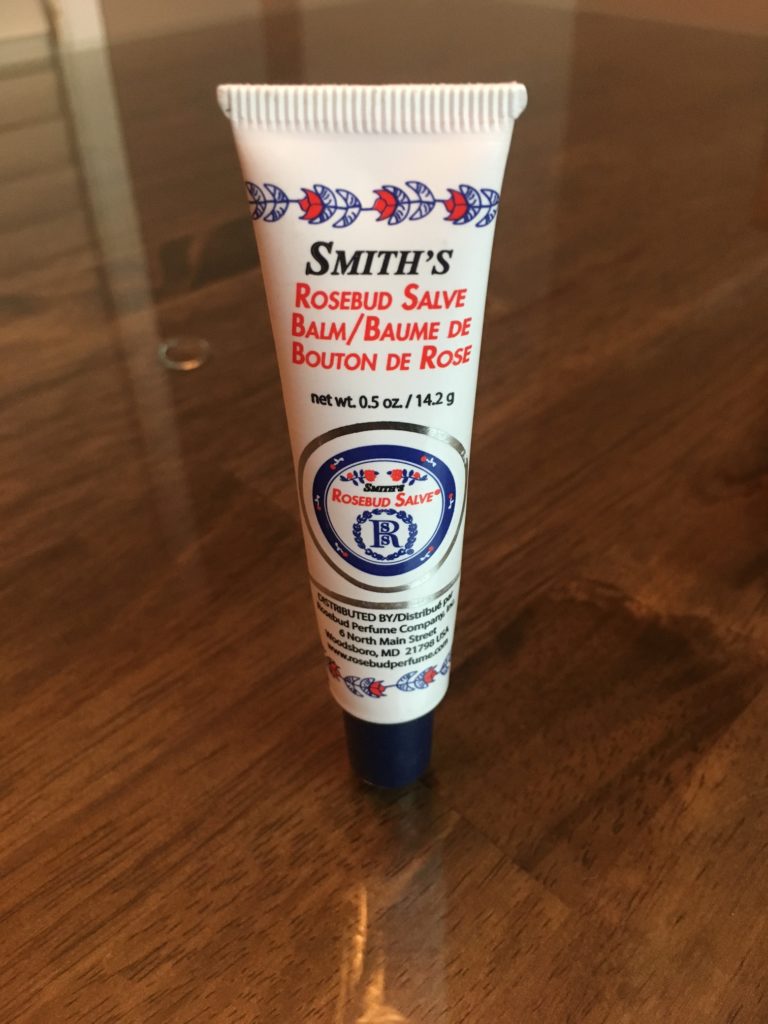 Rosebud Salve in a Tube
There are soo many lip products out there and we've tried what feels like a lot of them (lol) but this is seriously a life saver! It's a super thick and creamy yet glossy lip balm that helps to moisturize and sooth dry lips! It's main ingredient is petrolatum which explains its thickness and it also has multiple essential oils for healing purposes. The application is made super easy and convenient with the squeeze tube and it's the perfect size to throw in your purse, makeup bag, or take with you wherever!