Hey everyone! If you've been around for a little while then you know it's NO surprise how much we love Negin Mirsalehi and her hair products, Gisou! Before they shipped to Canada we would check online almost weekly and even tried to ship them to a US address a few times (which didn't work). Once they finally shipped to Canada, we were ALL over it and ordered the infamous Honey Infused Hair Oil – since then we have been hooked. Fast forward a few years and now Gisou is available in stores and online at Sephora in BOTH the US and Canada!!! We couldn't BEE-lieve it when we heard the news – the team was so incredible and sent us a few products to try out prior to the launch! Safe to say we are o b s e s s e d with them and had to share a review. They selected the perfect products for us and our hair types, we 100% recommend them to everyone!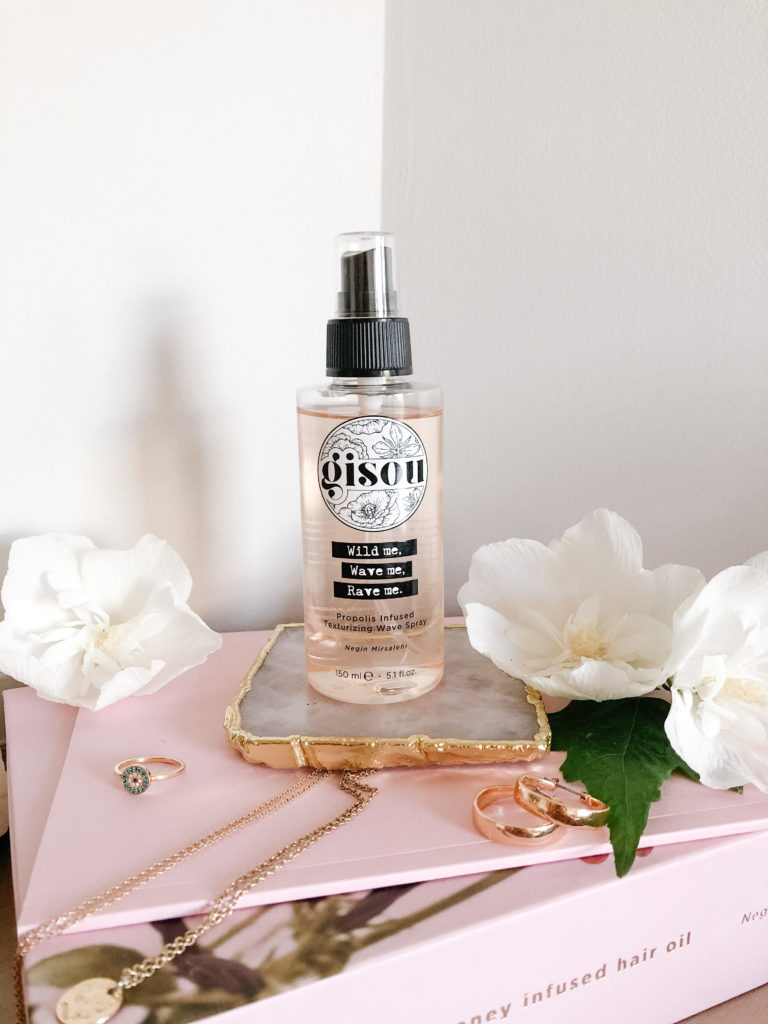 Propolis Infused Texturizing Wave Spray (Paulina's Gift)
I absolutely love any form of wave sprays and was so excited to specifically receive this product from the collection, it's something I've been eyeing for a while and hyped to try it out for myself! Naturally my hair is curly so anytime I wash it I either need to style it with products or use styling heat tools. My hair is definitely not a wash and go, so I especially love using this on second (or third!) day hair. I spray a generous amount of product evenly through my dry hair to revitalize my curls! It adds texture, body and volume creating those beachy waves – not to mention it smells amazing! This product is perfect for any hair type or texture, holding the waves in place all day long. It's super lightweight with UV protection and never leaves a thick film over your hair so spray away!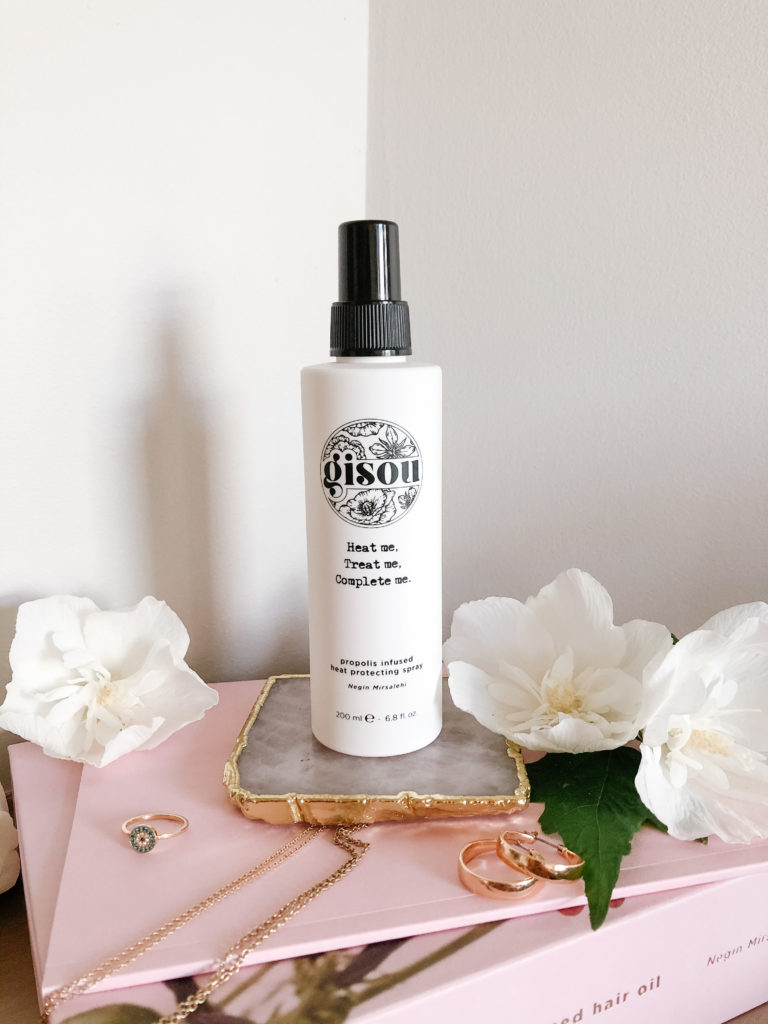 Propolis Infused Heat Protecting Spray (Emily's Gift)
As someone who frequently styles my hair using heat (whether it be from a blow dryer or curling iron), heat protectant spray is a MUST for me. I've literally been using anything I could find since I was in high school! This product is amazing because it protects against any heat damage (including sun), for temps up to 230ᵒC/446ᵒF and contains a UV-filter. The main ingredient is Propolis, which is a compound also produced by bees that contains several nutrients, vitamins and minerals to protect hair and keep it strong. I've found that I like to spray a generous amount of the product after a wash (even if I don't style my hair!) – cause it feels good knowing I'm taking that extra step to protect. This product also acts as a 2-in-1 because it helps detangle (major bonus!!).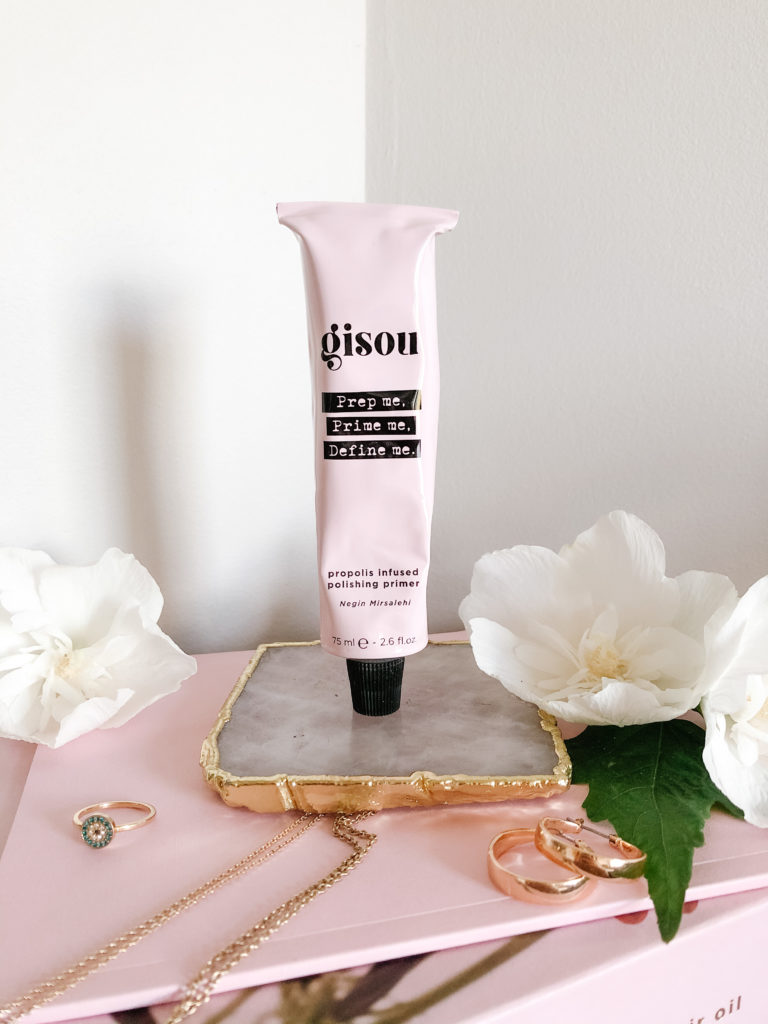 Propolis Infused Polishing Primer (Paulina's Gift)
This product is super simple and self explanatory, it's a lightweight primer that prepares your hair for heat styling (specifically the blow-dryer!). It enhances the volume and hold however you choose to style your hair with the dryer, also speeding up the dry time in the process. Recently when I have been taking the time to style my hair it's only been with the blow-dryer either blown out with a round brush or straight. This product aids in diminishing frizz which is ideal for my hair type! A little goes a long way so this is a great investment that'll last forever!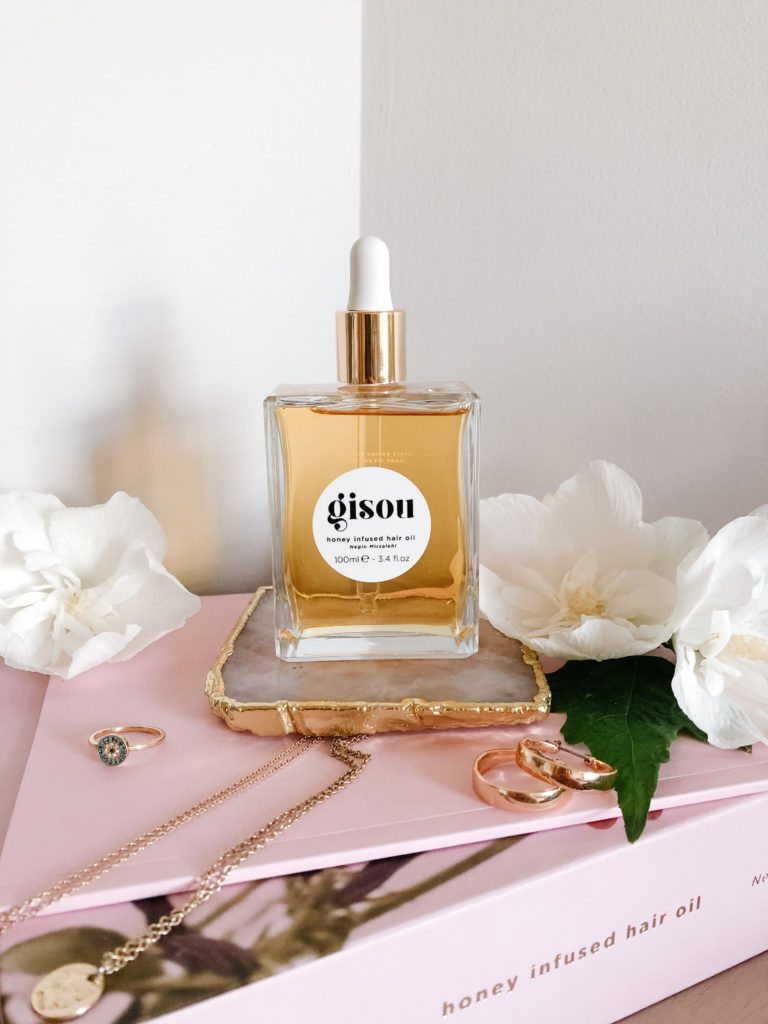 Honey Infused Hair Oil (Emily's Gift)
This has quickly become a classic and cult favourite in the beauty community, and for very good reason!!! I'm a sucker for a good hair oil, and feel like it's such an essential part of my haircare routine. Believe me when I say, this product has honestly changed my life! For starters, the bottle, application, and smell are all to-die-for but beyond that, the product itself is everything. The main ingredient is honey, so it's packed with amazing vitamins and nutrients that provide great hair benefits. I find that I can see a noticeable difference in the health, texture, and shininess of my hair when I use it vs when I don't. There's also 4 different ways you can use the product; 1) pre-styling, 2) finishing, 3) hair mask, 4) overnight treatment (so versatile!!!) but my personal favourites are for pre-styling (when my hair is damp), and as a finishing product for my hair once it's styled!