Hey everyone!! Today we have something super fun and exciting to talk about… donating your hair! If you may have noticed both our hair is much shorter now, over the last month we both cut our hair and donated it! Donating your hair goes towards creating real-hair wigs for women and children battling cancer. Many of you may not know (we didn't even know until recently!) that on a particular Saturday in November, Pantene hosts a "National Donate Your Hair Day". This year it falls on November 18th, 2017! Without knowing this, we both just so happened to donate our hair around this time! This is something we are both so passionate about and love to do! Between the both of us we have donated our hair 5 times (Emily 2 times, Paulina 3 times)! With donating our hair multiple times we thought we'd share some information on the process and why we love it so much, to hopefully encourage or inspire one of you to do the same! There are many wonderful charity's and organizations you can donate to, and this will change depending on your location, however this particular time we both donated to Pantene Beautiful Lengths! 
Frequently Asked Questions and Requirements  
Many individuals opt out of donating their hair because they think their hair does not meet the requirements! At this particular organization they do not accept colour treated hair (in our case neither of us have ever coloured our hair) and the minimum length requirement is 8 inches! However,  there are many other great organizations that do in fact take colours treated hair. The length requirements vary from organization to organization! This is the shortest length we've seen that is acceptable. It is important to do your research when picking the organization you wish to donate to!
The Process
The process is actually super easy! The most time consuming part of the process is growing your hair lol! All you must do in order to donate your hair, is first ensure your length fits the requirements. After that, you simply wash, blow dry, and straighten you hair (if your hair is naturally straight we still recommend it to ensure it's at its maximum length!). We have been asked where you should go for the big cut, and honestly you can to any hairdresser you are most comfortable with… or even get one your friends to cut your braids for you like we did lol. We suggest bringing your own mini elastics, just in the event the salon does not have them, which as happened before. Once you are at the salon, the hairdresser will then braid your hair with your desired length to be cut…. and that's it!! After your new do is complete the next and final step of the process is mailing off your braids! You need to first put your braids into a sealed zipbloc baggie and mail them off in a large brown business envelope. Like we said before each location address varies from city to city, so ensure you have the proper address! 
We hope you all learned something about the process and how truly easy it is! Something as simple as donating your hair can make a huge difference in someone's life! Just because there is emphasis on donating your hair on "National Donate Your Hair Day" doesn't mean this is the only opportunity you have, organizations are constantly in need of donations.  We wanted to show you our transformation pictures from our most recent hair cuts!
Paulina's Transformation!
Before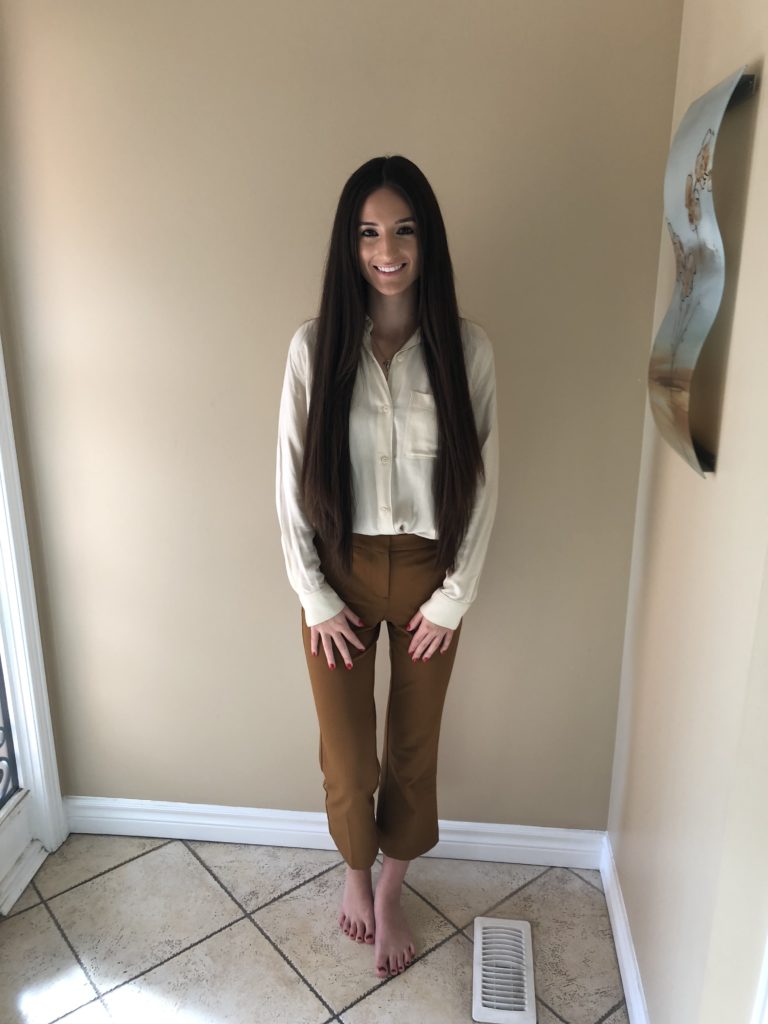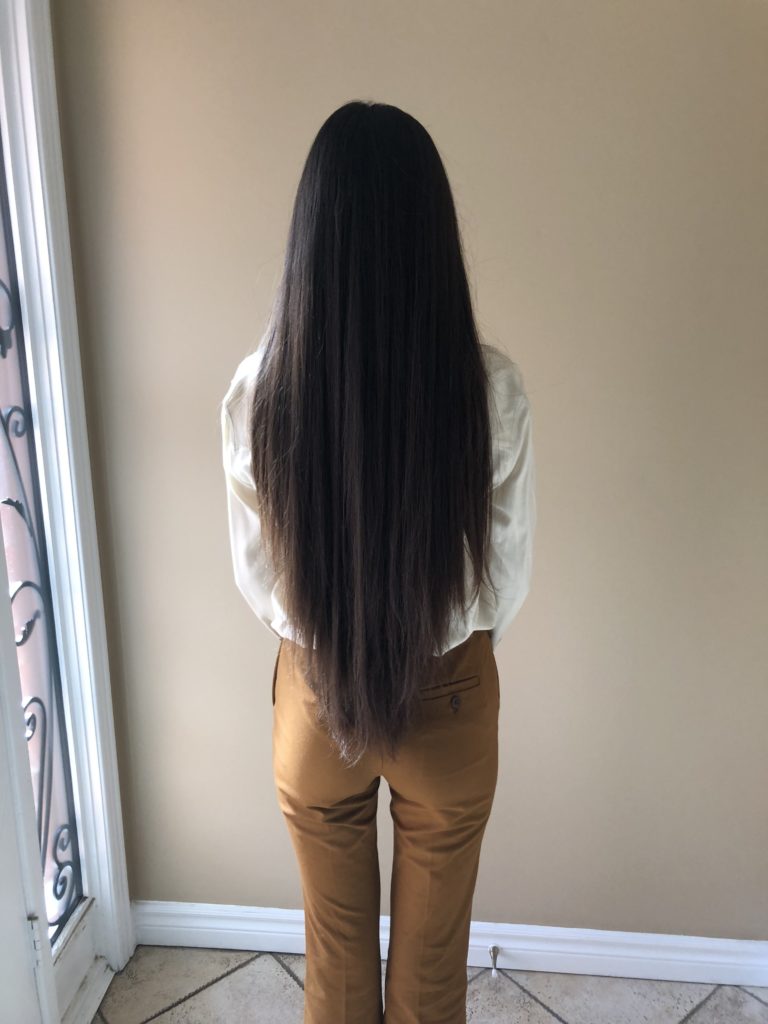 After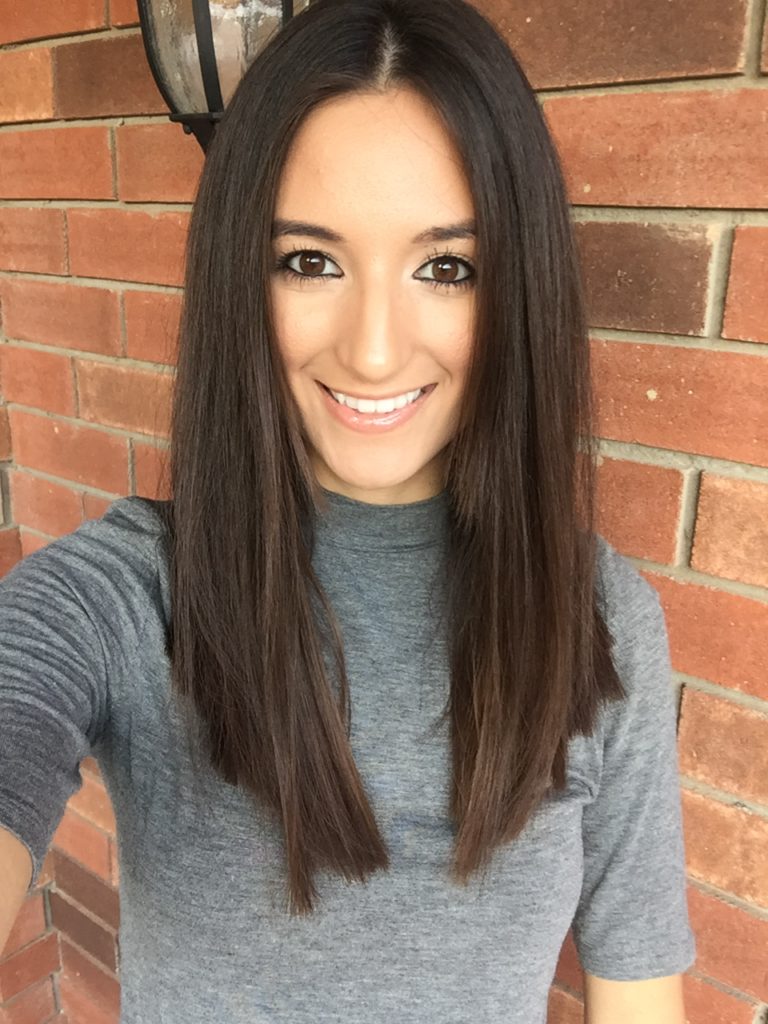 Emily's Transformation!
Before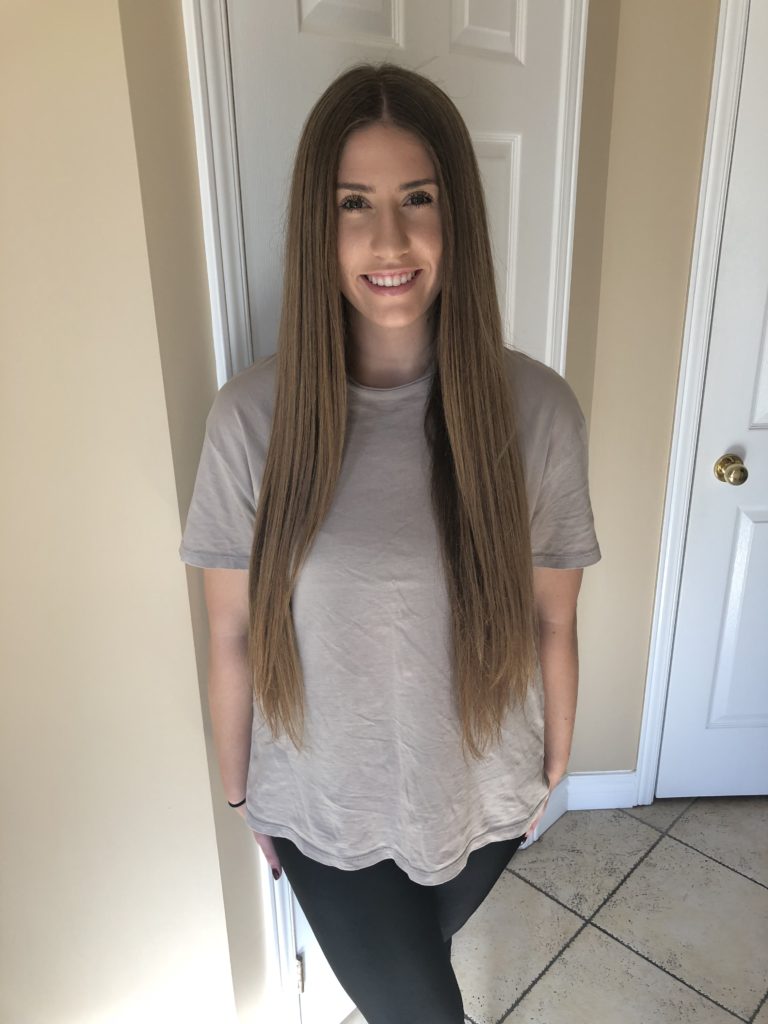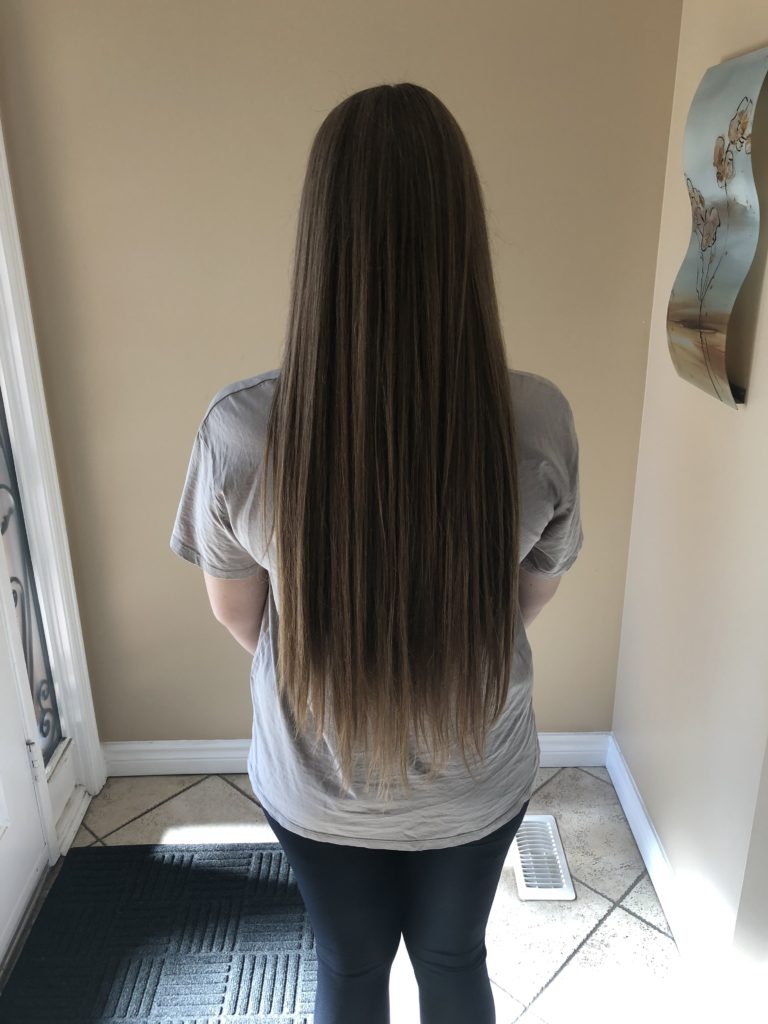 After