Hey everyone! Today we have a fun post to share, it's been a hot minute since we've shared some fashion content with you all! We figured it would only be right to share what our daily 'uniforms' have been these last few weeks, if we are not in pjs we have been l i v i n g in comfy clothes. But who's kidding who, we all are!!! We wanted to share with you some of our favourite sweats and athleisure wear that we always default to no matter what! Our fav stores are killing it right now in this department that we may even need some (online) retail therapy and order a couple new pieces for ourselves lol.
Aritzia
Shocking, we know! To anyone who's been following us / our blog, or anyone who knows us in general, k-n-o-w-s that we absolutely LIVE for this store. Like seriously, we remember the day we decided to commit to shopping at Aritzia (and start investing in staple pieces), and what can we say…. we've never looked back. Our OTL / long-term relationship continues to serve us very well. Our fav line for ultimate comfort is TNA. From boyfriend hoodies, sweatpants, leggings, biker shorts, and more, there's a fit for everyone! We're really into matching sets (which they have a lot of) and their overall garment fit/range is everything.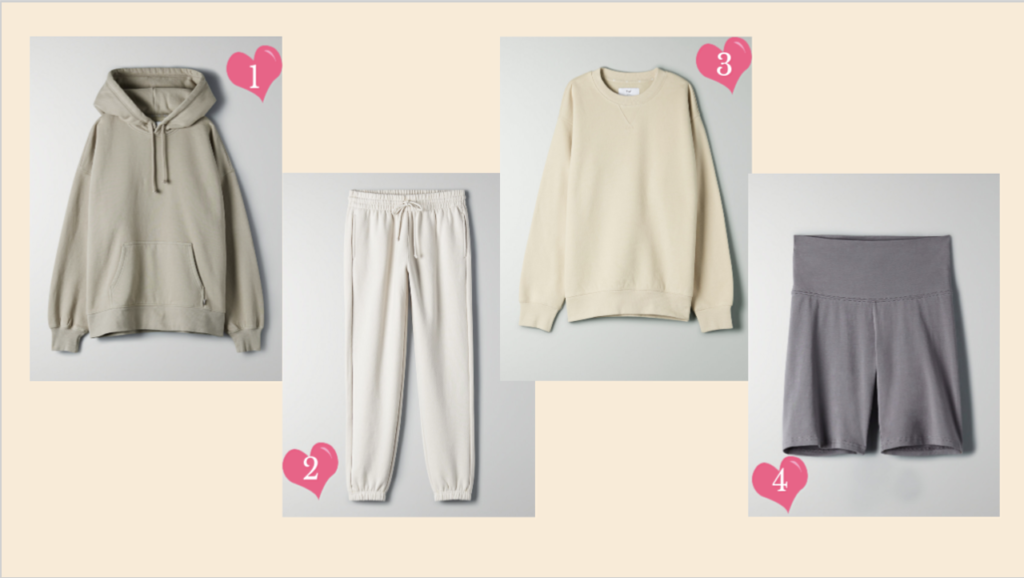 OUR FAVS
HOODIE: here | SWEATPANTS: here | CREWNECK: here | BIKER SHORTS: here
Aerie
If you've read some of our posts in the past, it's no surprise we'd add Aerie to this list. They are a brand that really knows their strengths and just keeps improving each season. Their lounge wear collection is A1. They have a way of creating a simply elevated basic that appeals to any age demographic, size, or personal style! They're pretty universal with muted colours and easy prints, a personal favourite for us is the camel/grey camo!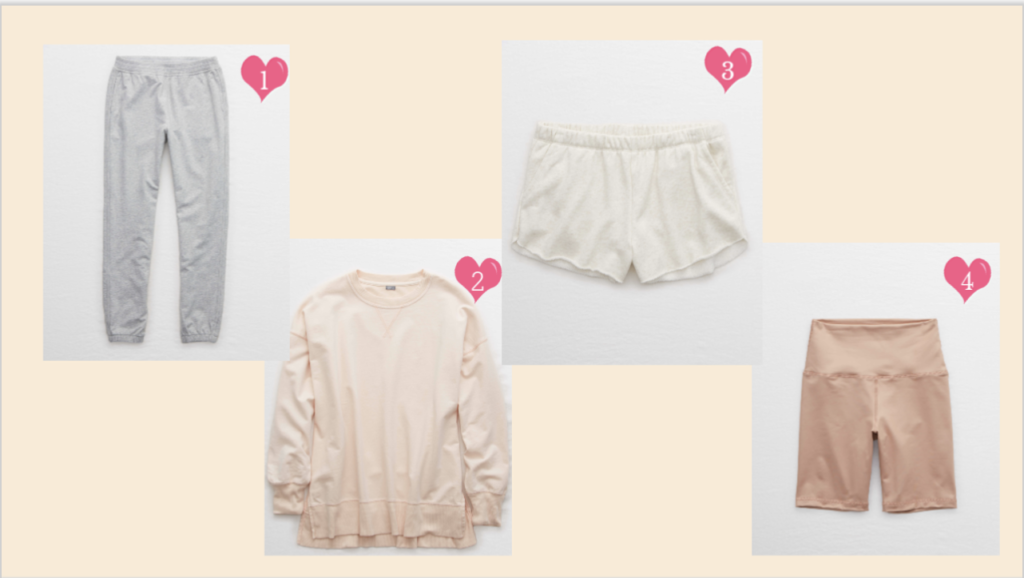 OUR FAVS
SWEATPANTS: here | JUMPER (very flattering): here |SHORTS: here | BIKER SHORTS (we love this texture): here
Adidas
Forever a crowd favourite, Adidas is the epitome of comfort meets cool. Even though we legit wear full on logo tracksuits, for some reason we always feel athletically chic. The trefoil, classic 3-stripes line of hoodies, sweats, leggings, etc. is our ultimate fav. These pieces are great to mix with more put together items (to really create that streetstyle look), but they go above and beyond in serving their purpose of comfort. We wear these pieces into the ground and continuously find ourselves reaching for them.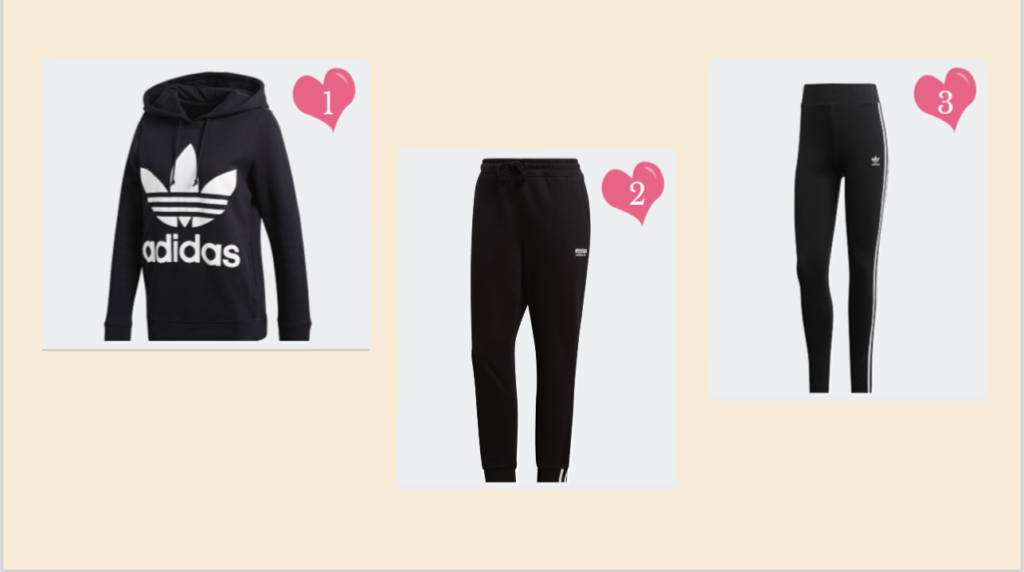 OUR FAVS
HOODIE: here | JOGGERS: here | LEGGINGS: here
H&M
This store is actually so underrated!!! We've recently been shopping here more than ever. You can't beat the price point and they have the cutest things. There's a misconception that you can only find good quality sweats at higher end stores, which is not always the case. You have to be open minded and look around! They have the cutest tonal sets with the option of both shorts and pants. Not to mention they are the softest.sweats.ever.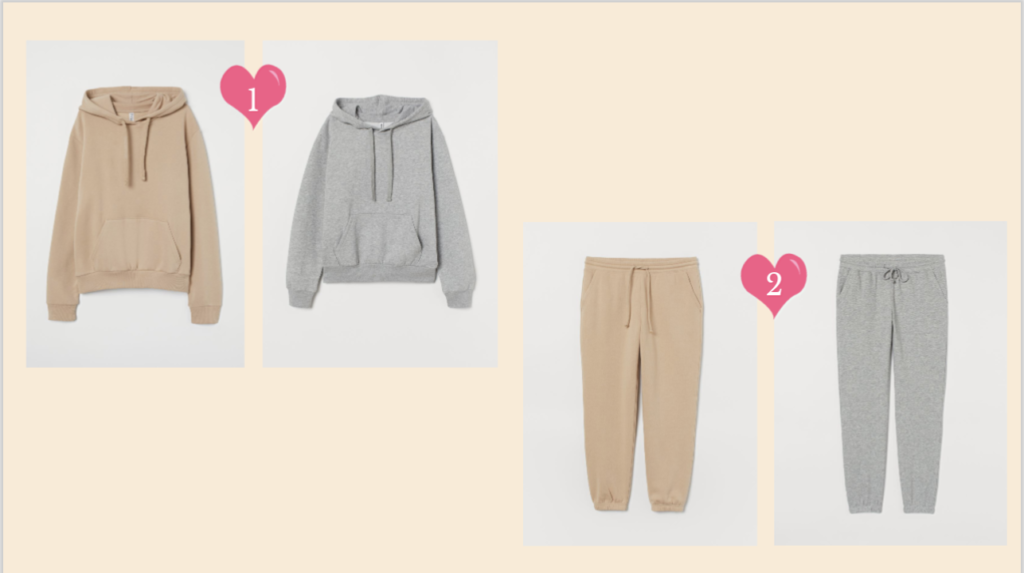 OUR FAVS
HOODIE: here | SWEATPANTS: here
Zara
Probably the trendiest store when it comes to style, but one we love. They have such a good basics line where you can literally find plain tees, crewneck sweaters, hoodies, etc. in all different colours and fits for like…. $10-$50. And we've found that their basics have upheld their quality over time. Another great thing about their basics / loungewear is we find it to be so versatile! There's something about the materials / textures of their stuff that can totally be dressed up for different occasions so you really get bang for your buck.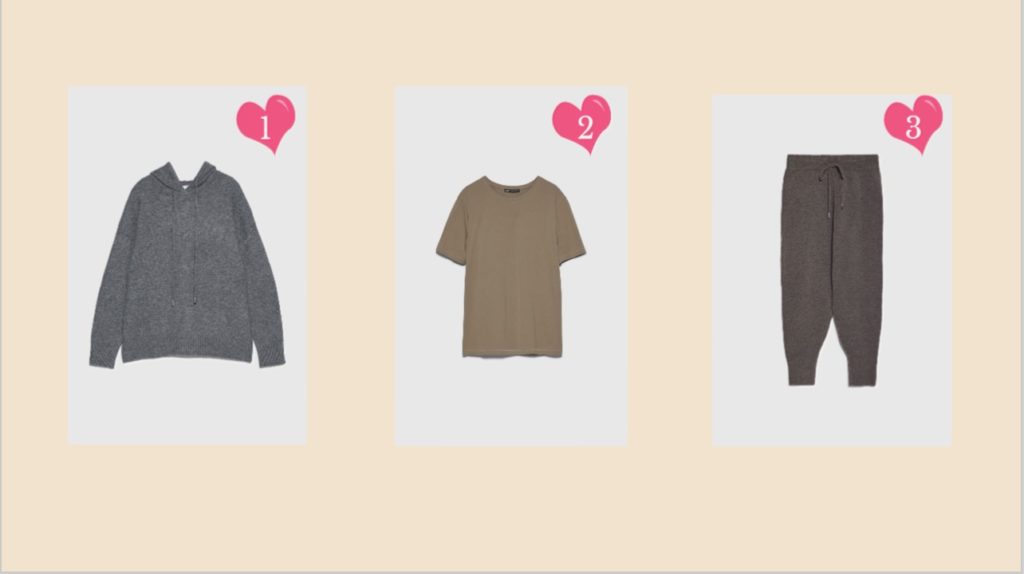 OUR FAVS
SWEATER: here | TSHIRT: here | JOGGERS: here
Abercrombie and Fitch
A&F will never not be a staple store within our wardrobes! Every once in a while we'll look online and place an order, they have such timeless pieces that are high quality. We're actually impressed with how they've been able to evolve throughout the years and adapt to newer trends and styles while staying true to the brand's core aesthetic. As much as we love a basic track suit, we really like spicing up a casual look with little details like mock neck crew neck sweaters, deep rectangular patch pockets, ruffell waits, quarter zips, or different textures!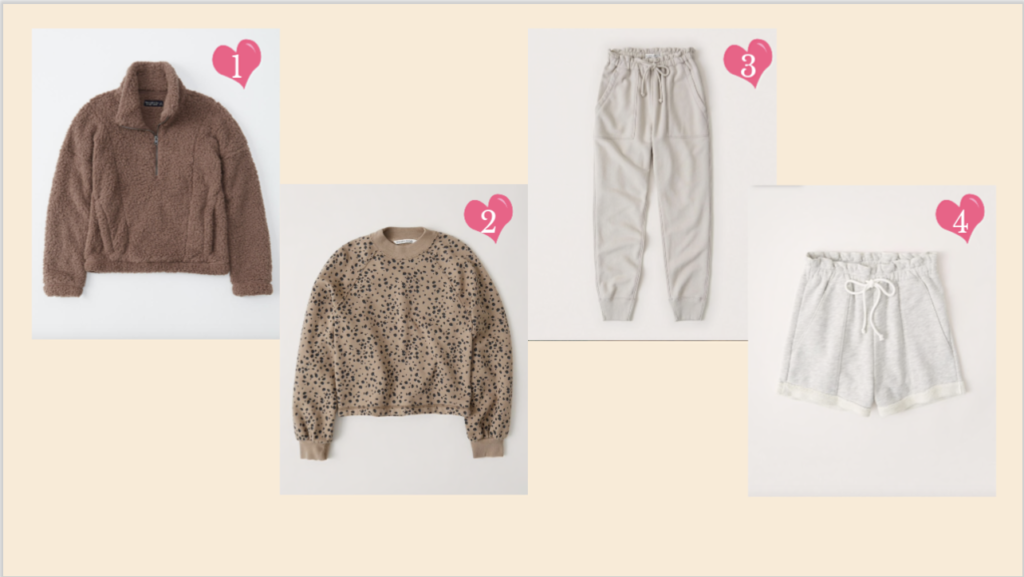 OUR FAVS
HOODIE: here | CREWNECK: here | JOGGERS: here | SHORTS: here