As you guys know from our last post – we are obsessed with this year's spring palette! Baby blue, sage green, and white/off-white = everything!!!
We have to say – tennis skirts / dresses are IT right now. They're a big yes from us in general (for all seasons), but there's something about crisp white pleating that just s p e a k s to us. These are great because they're functional AF (loose, moveable, comfy) and can be styled up or down (outfit possibilities are endless!). The sweater vest brings the whole fit up a notch, but the timeless Stan Smiths add that chill girl vibe. Layering is a great way to add texture and a pop of colour to a monochromatic look.
In our last outfit post, we styled a cropped cardigan as a shirt. We have another lifehack!!! You can also do the same with a regular top. Sometimes cardigans (+ their cropped sisters) can be expensive (depending on where you buy) and a bulkier/thicker material. A great way to get around this is to purchase a soft, casual long sleeve with buttons. This way, you can style it as a cardigan, but also wear it as a regular shirt and the fabric is much lighter (good for warmer weather). A cropped tank is a staple piece (wear as a bralette or pair under tops, cardigans, blazers, etc.) and white pants in any form are a must!
Keep scrolling for outfit deets + links to everything we're wearing!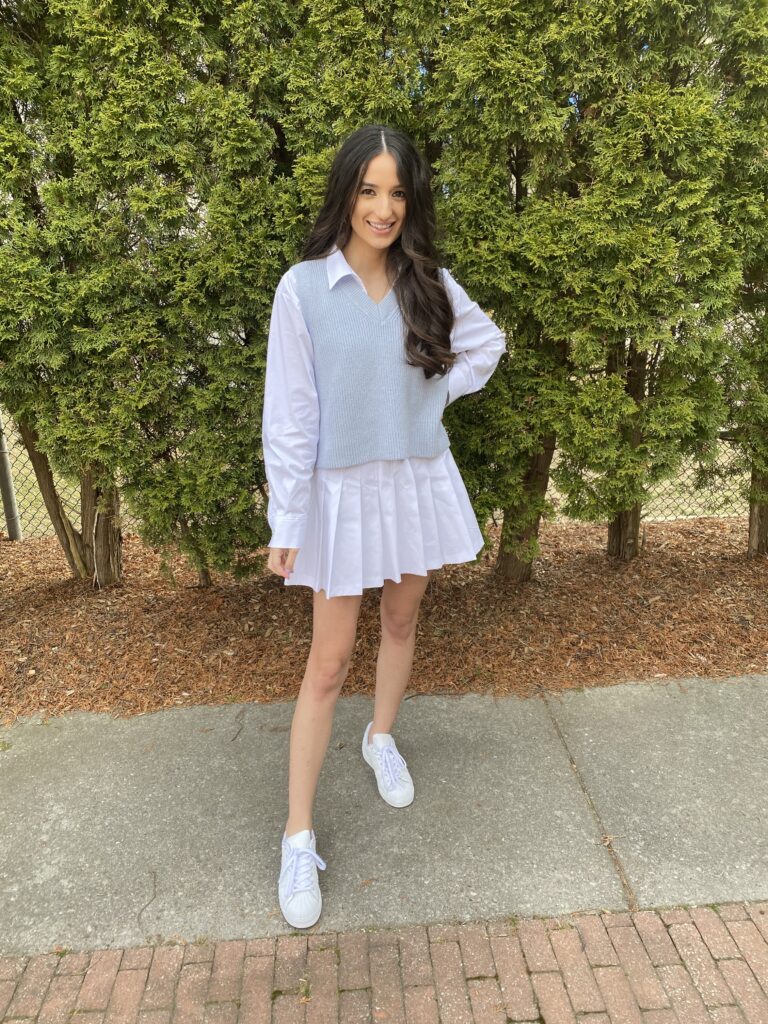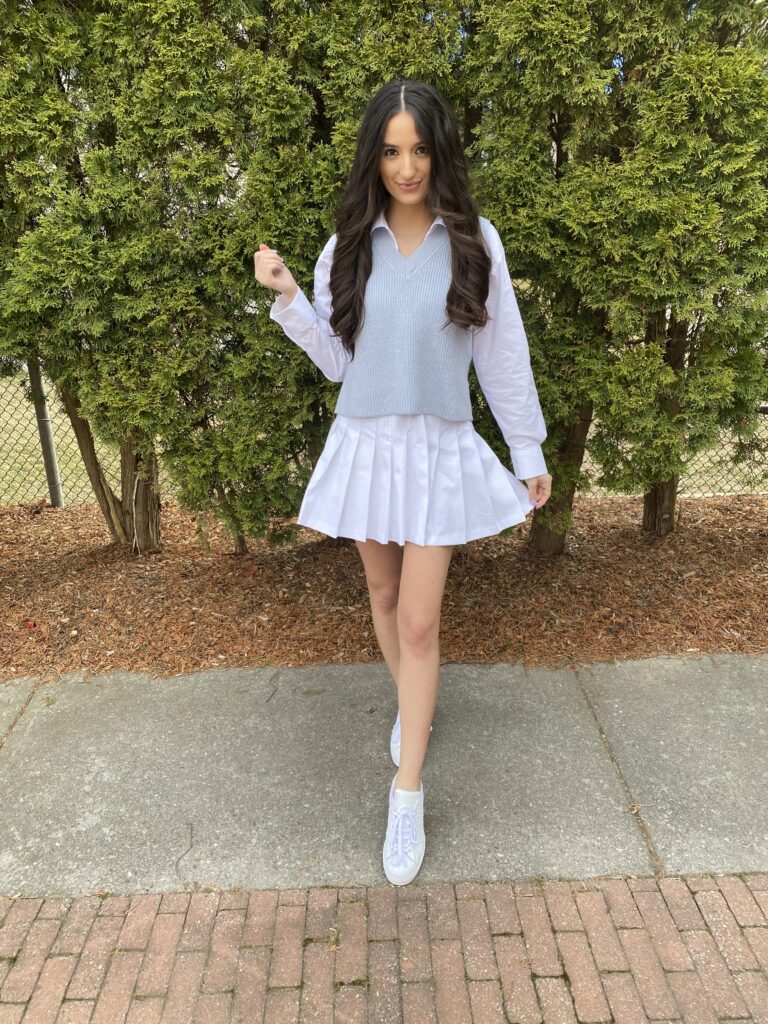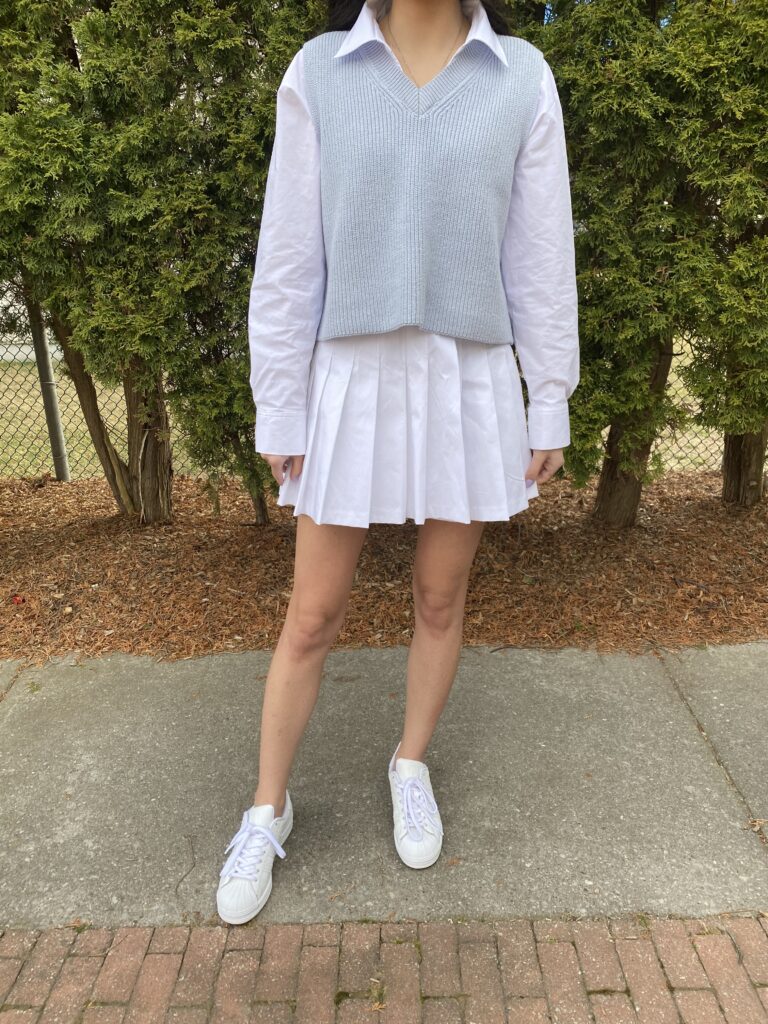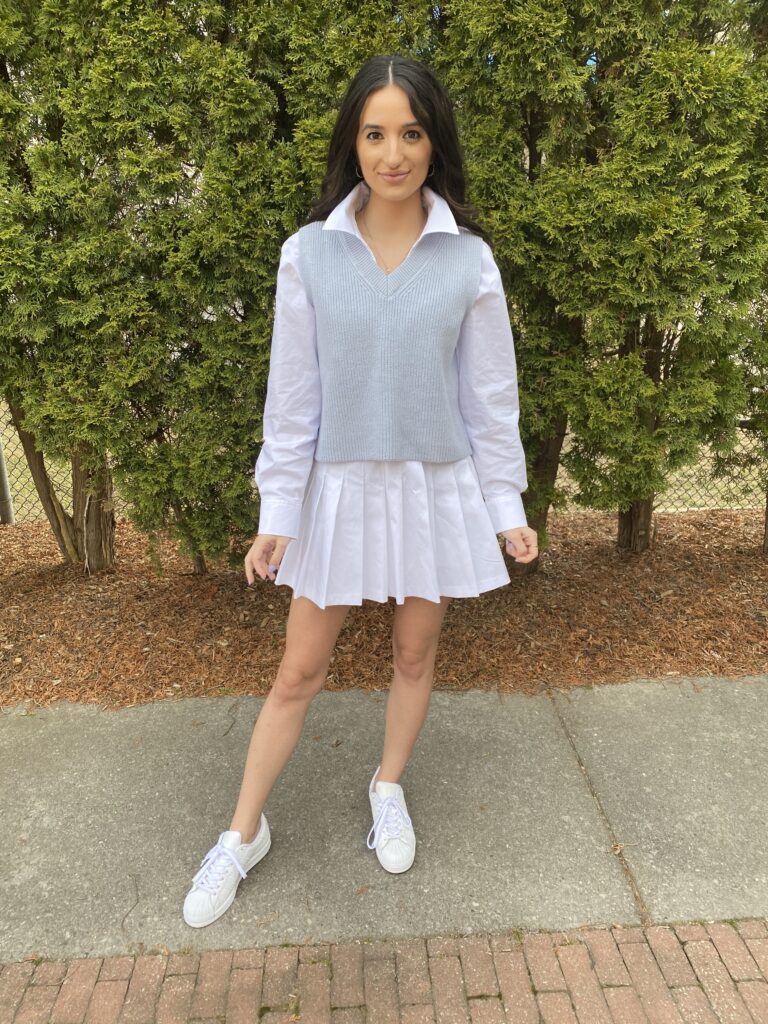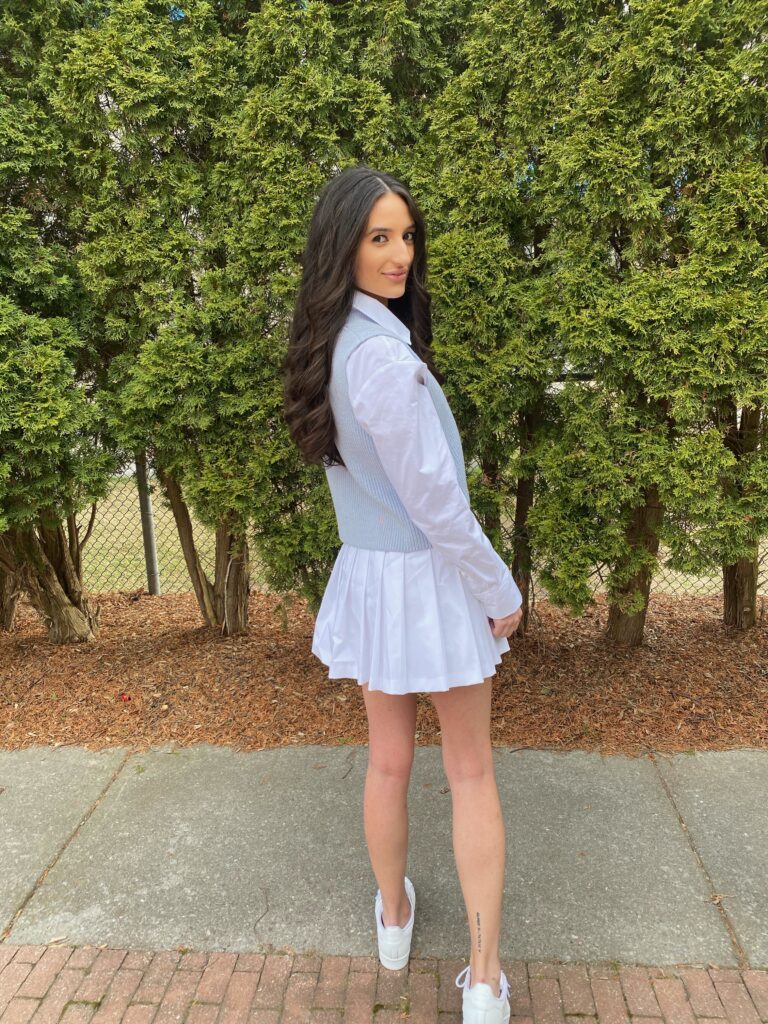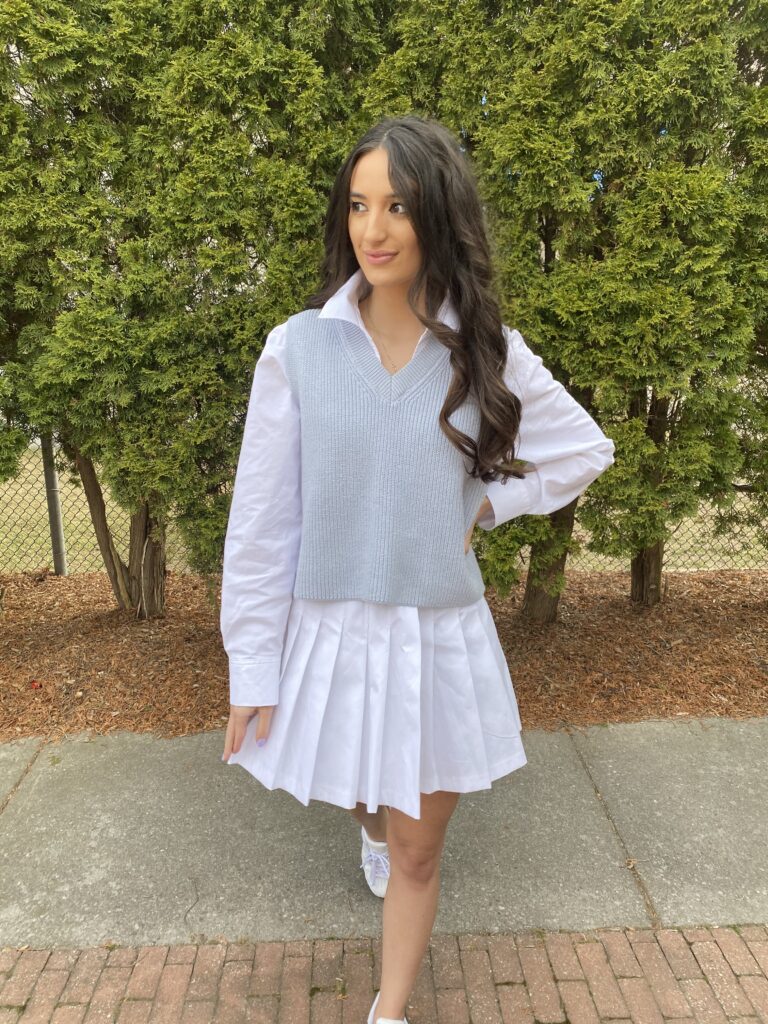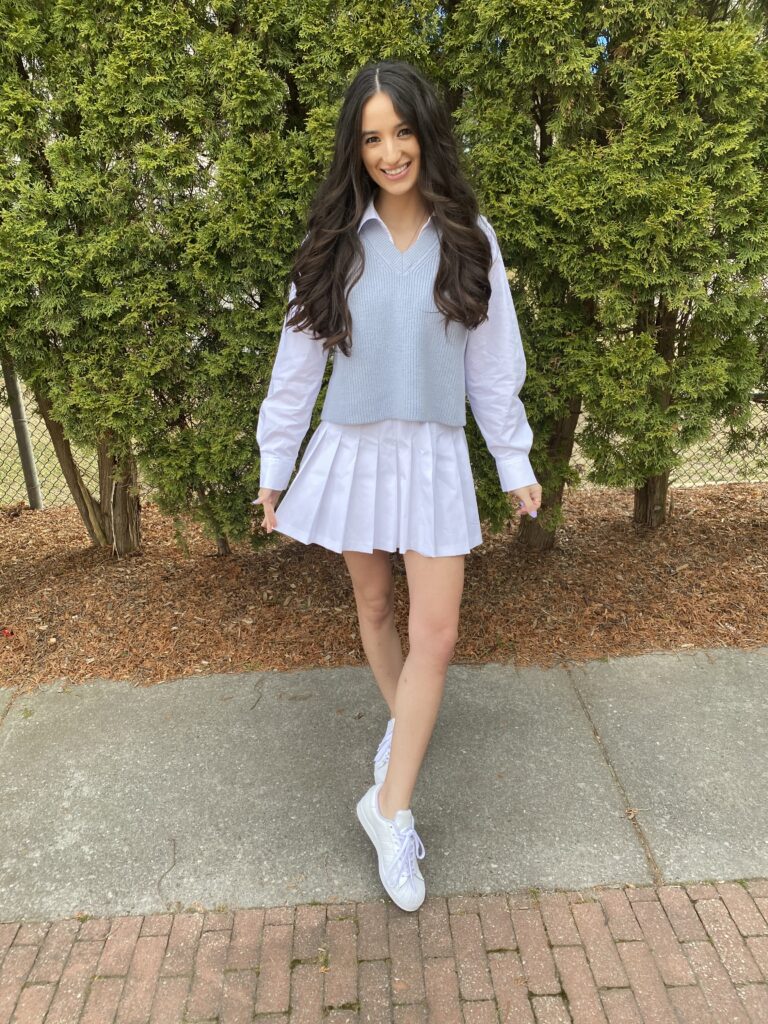 OUTFIT DETAILS
DRESS / ROMPER: here | CROPPED SWEATER VEST: here | SNEAKERS: here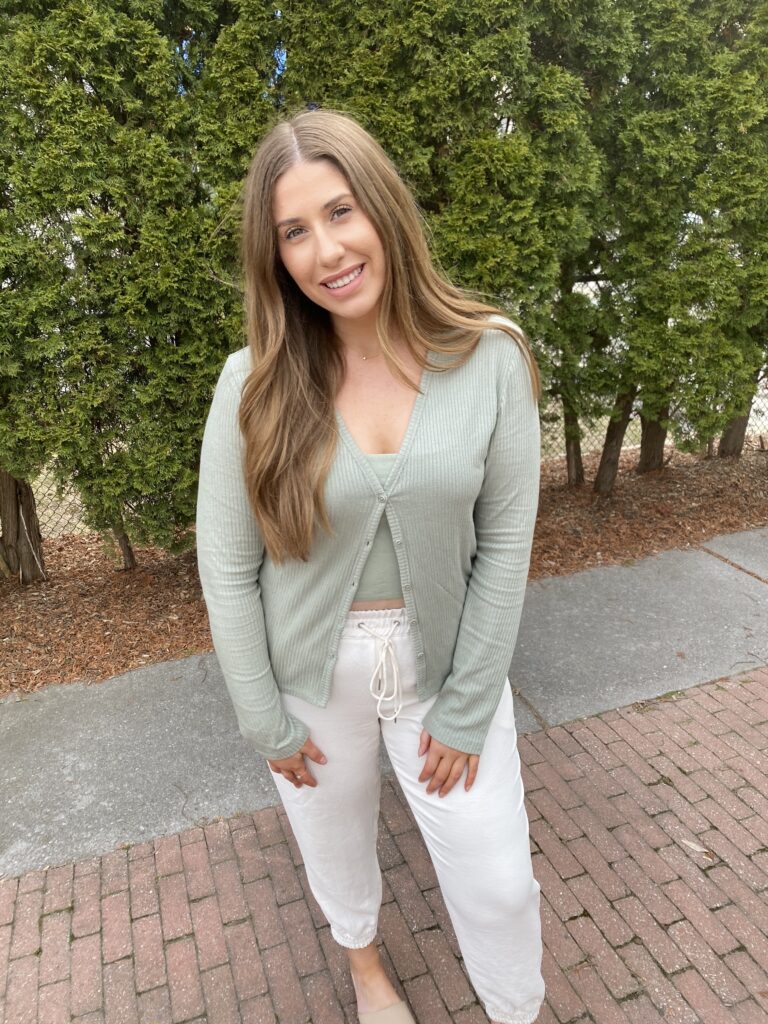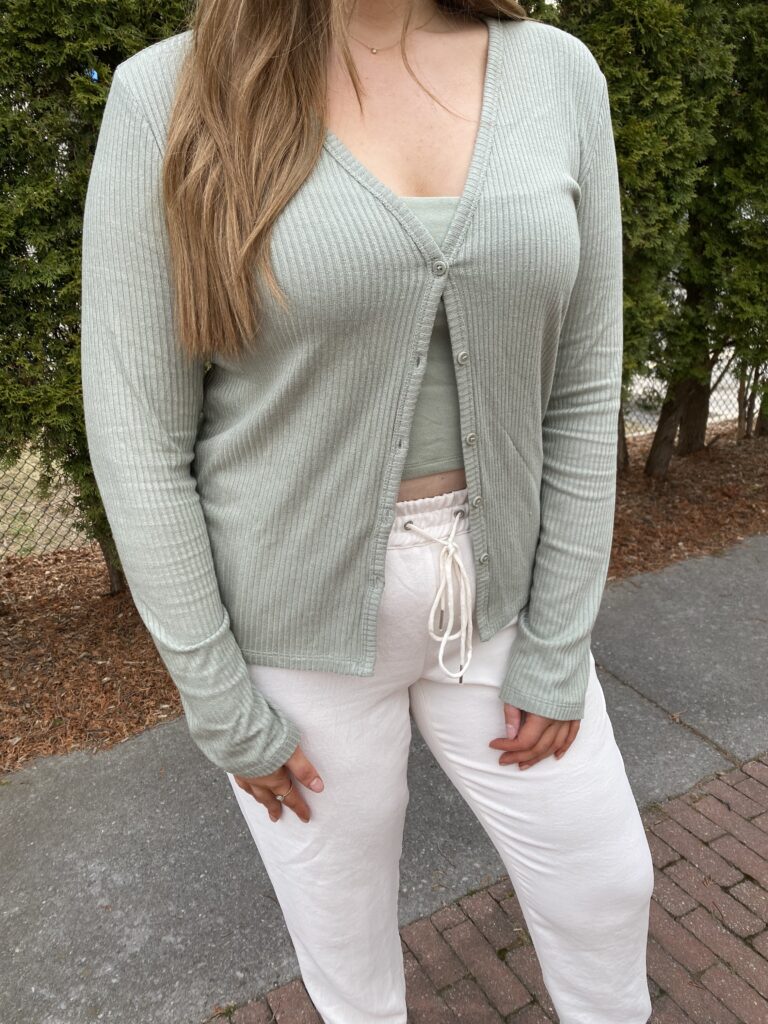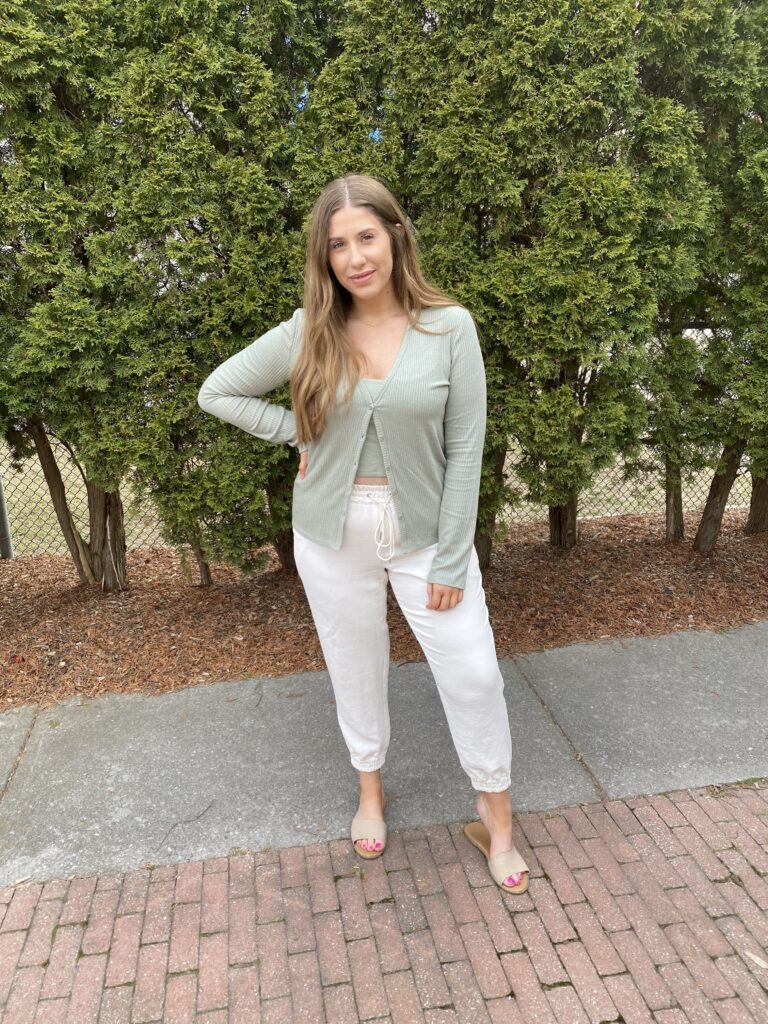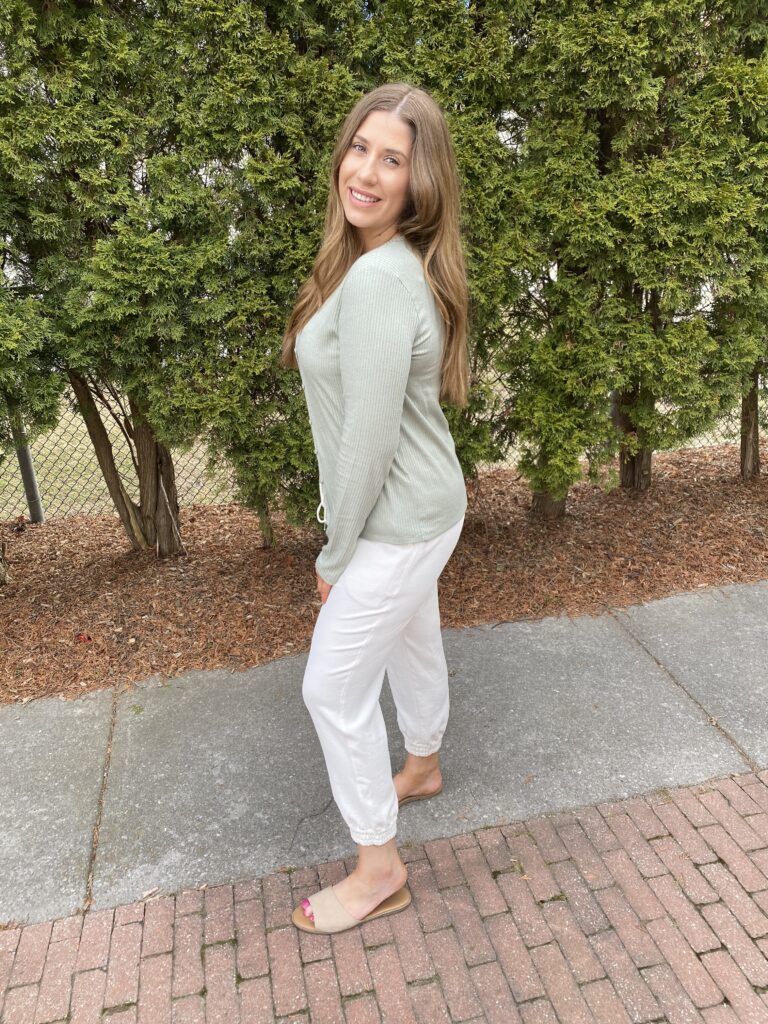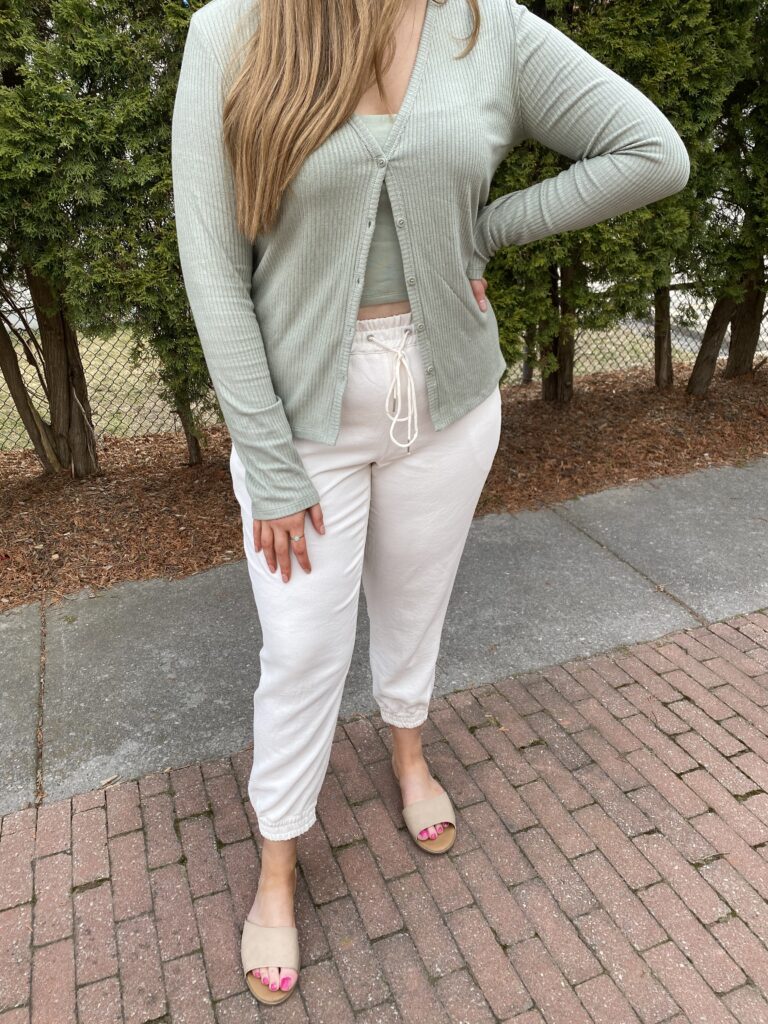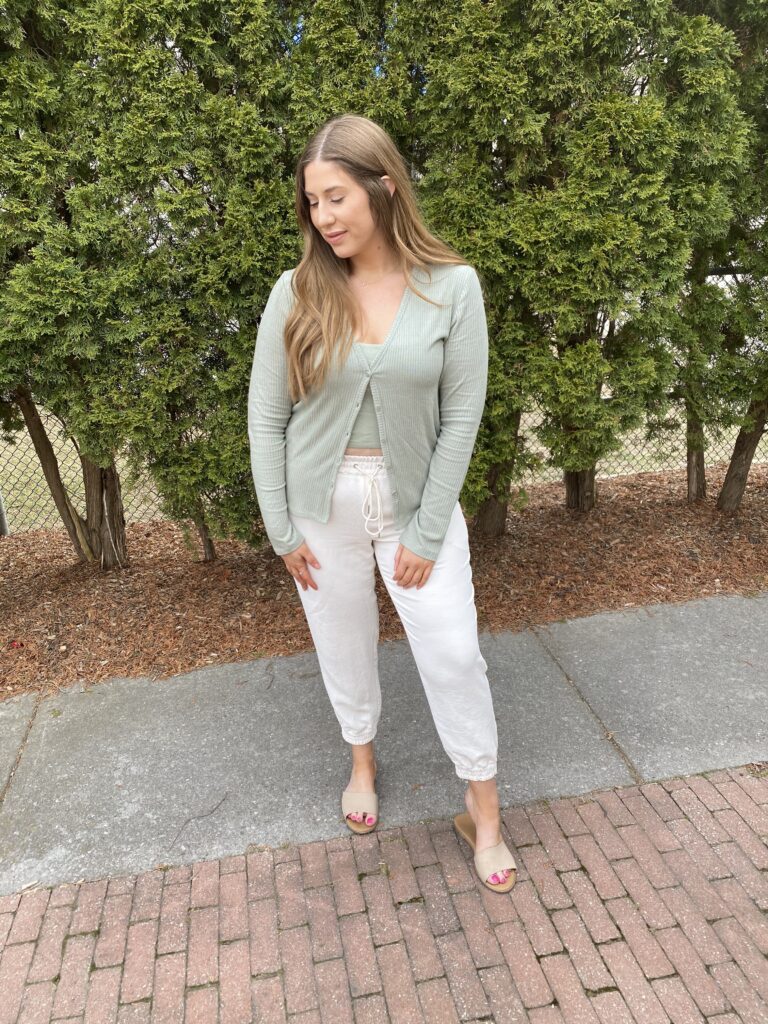 OUTFIT DETAILS
LONG SLEEVE: here | TANK: here | PANTS (similar): here | SANDALS: here